300kw Water Cooling System Air Cooled Water Chiller
2023-09-11 11:04
Jinan Mgreenbelt Machinery Co., Ltd. specializes in the R&D and manufacturing of industrial chillers and refrigeration equipment. Our cooling system chillers, including the 300KW chiller, provide stable, efficient, and environmentally friendly solutions for various industries.
Our products have been certified by ISO9001, CE, BV, SGS, and other third-party agencies, ensuring their quality and reliability. With over ten years of innovative development, we have become a trusted manufacturer offering one-stop refrigeration solutions.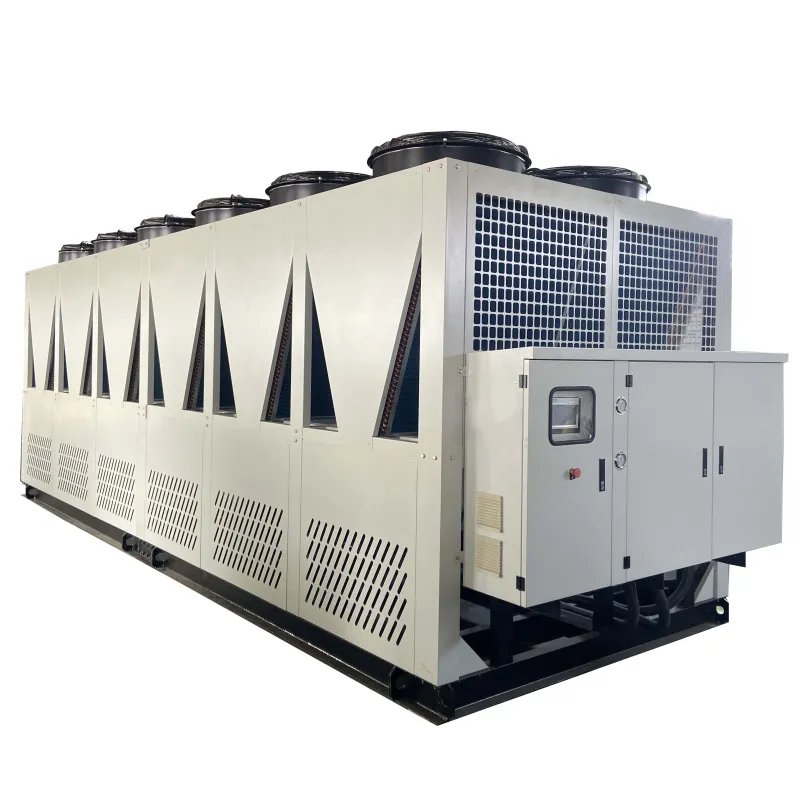 The Chilling Equipment 200kw 300kw Water Cooling System Air Cooled Water Chiller has several advantages. It has strong adaptability, making it suitable for areas with water scarcity and poor water quality. The installation process is simple and can be completed quickly. It also saves space as it can be installed on rooftops or other open places without the need for a dedicated machine room. The chiller is equipped with intelligent control, allowing for remote or centralized management, reducing manual monitoring and management costs.
Our products are sold both domestically and internationally, with a presence in over 100 countries and regions along the "Belt and Road" initiative. We have established ourselves as a reliable supplier for industries such as food, beverages, plastics, chemicals, and more.
The Mgreenbelt brand is known for its quality and reliability. We offer a delivery time of 15 working days and have a supply capacity of 500 units per year.
For more information, please visit our website or contact us directly.
Get the latest price? We'll respond as soon as possible(within 12 hours)