50 Ton ~150 Ton Water Cooled Screw Chiller For Cooling Industry
1. Employing all new imported compressor, with longer terms of service.
2. High efficiency evaporator and cooling condenser in use, to help save no less than 30% of your power rates.
3. High precision, temperature control to save energy.

4. Complete with safety protection and error indication system.
Mgreenbelt

Shandong,China

15 working days

500 unit/year
Products Description

The water-cooled screw unit needs to be connected with a cooling tower for rapid cooling and sufficient cooling capacity.


Features of screw water cooling unit:


1. Compressor high and low pressure protection, internal overheating protection
2. Low water flow alarm device; Low water temperature antifreeze alarm
3. Imported compressors from Europe, America and Japan are adopted
4. The welding interface of refrigeration system adopts oxygen free welding method to reduce oxide and make the surface smooth
5. The throttling part adopts Danvers
6. Stainless steel plate type, coil type, shell and tube type and fin type high-efficiency heat exchangers are adopted
7. RS485 communication function to realize automatic management (optional)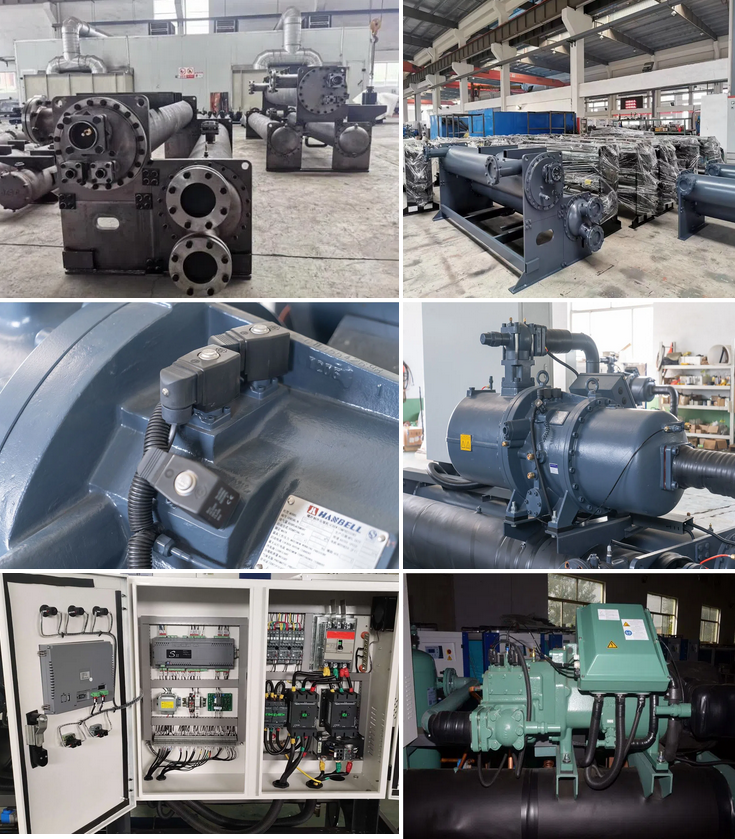 Parameter

Screw Water Cooling Chiller(Single Unit)Series
Model
MG-90W
MG-130W
MG-160W
MG-180W
MG-220W
MG-240W
MG-280W
MG-330W
Capty
USRT
26.2
35.8
46.6
50.3
62.3
67.1
79.6
93.3
Kcal/h
79120
108360
141040
152220
188340
202960
240800
282080
KW
92
126
164
177
219
236
280
328
Power
3PH-380V-50Hz
Refrigerant
Type
R22
Control
Thermostatic expansion valve
Comperssor
Type
Semi-closed screw type
kw Power
23
32
39
42
54
58
65
73

Start
Y-△

Capacity
33-66-100(%)
25-50-75-100(%)

Evaporator

Type
High efficiency copper tube shell and tube type
Flow m³/h

15.8
21.6
28.1
30.3
37.5
40.5
48.0
56.2
Inlet/Outlet
DN65
DN65
DN80
DN80
DN80
DN100
DN100
DN100
Condenser

Type
High efficiency threaded copper tube shell and tube type
Flow m³/h

21.7
29.8
38.3
41.3
51.5
55.4
65.1
75.6
Inlet/Outlet
DN65
DN65
DN80
DN80
DN80
DN100
DN100
DN100
Protection System
Compressor overheat protection, high/low pressure protection,phase missing/sequence protection, flow rate protection, anti-frozen protection.
Dimension
L
2200
2200
2200
2500
2800
2800
3200
3200
W
1000
1000
1000
1000
1100
1100
1100
1100
H
1400
1400
1400
1500
1500
1500
1500
1500
Weight
kg
660
700
800
975
1000
1150
1250
1400

Customer case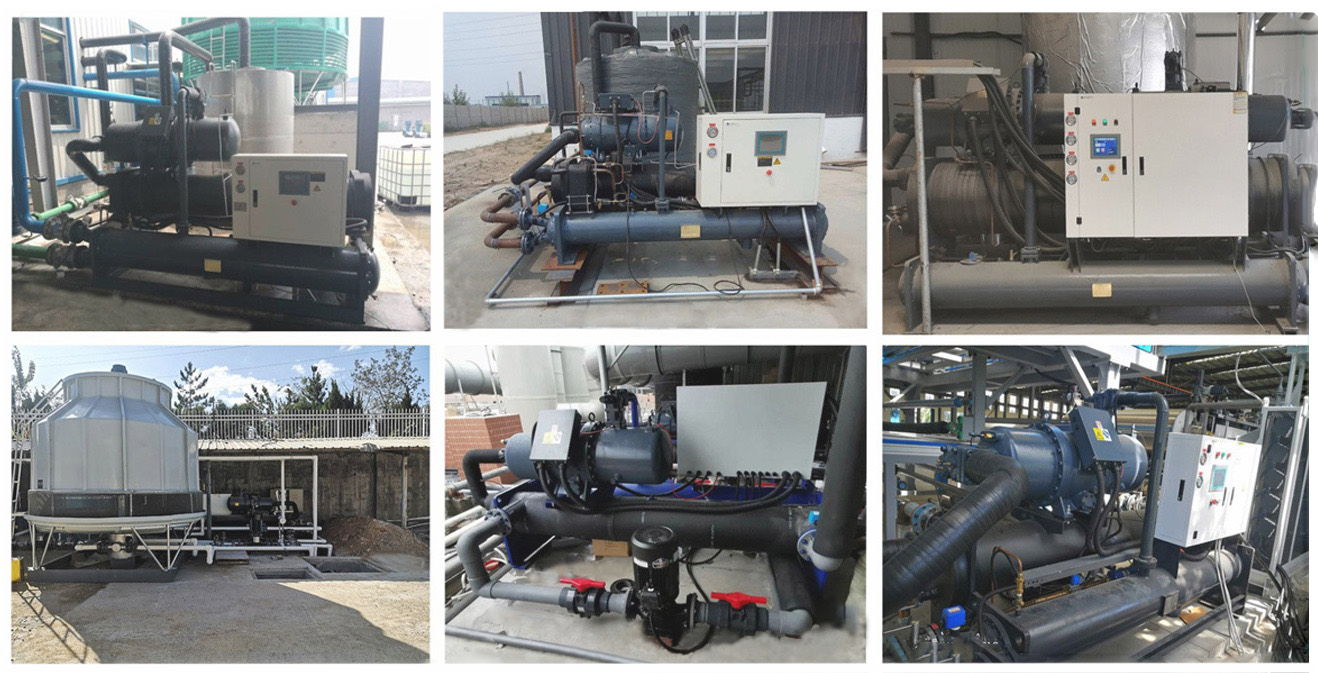 Installation diagram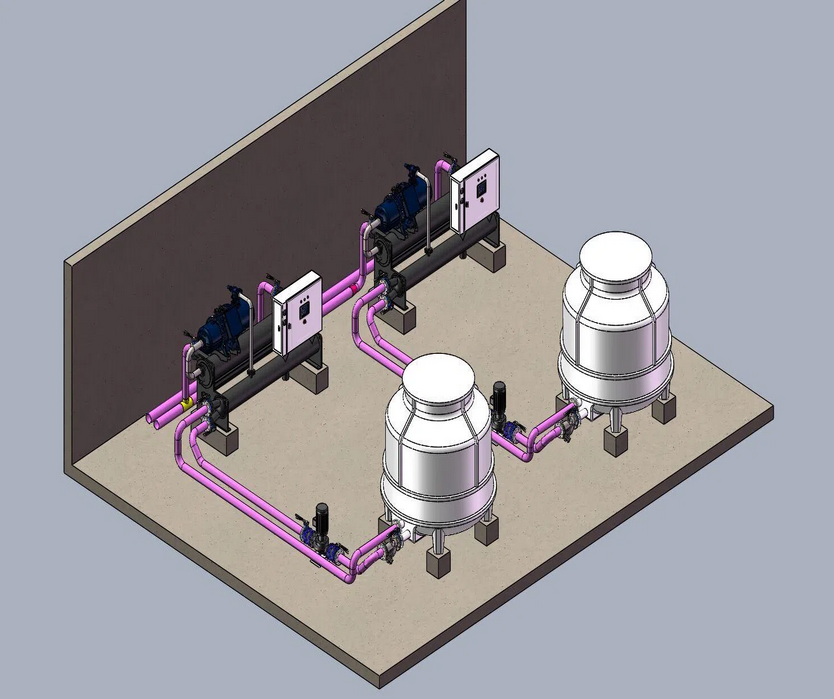 Get the latest price? We'll respond as soon as possible(within 12 hours)